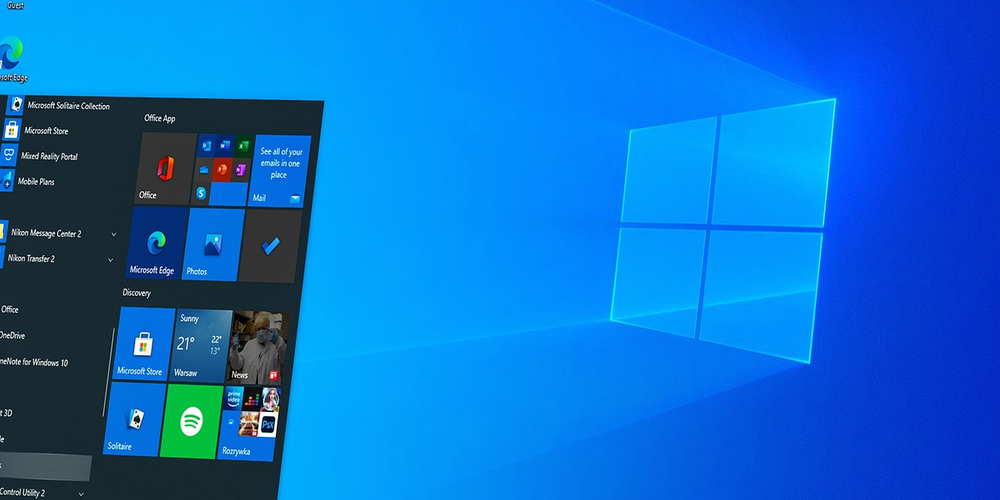 Microsoft has made quite a splash with its announcement of the new OS Windows 11, the successor to the widely popular Windows 10. The excitement among users is palpable, given the potential for groundbreaking innovations and improvements this new operating system promises. Naturally, the first question that comes to mind is: what exactly sets Windows 11 apart from its predecessor?
In this article, we will take a closer look at the key differences between Windows 10 and Windows 11 and discuss how they may impact your experience moving from one OS to the other. Here's a numerical breakdown of the most essential distinctions:
User Interface
Taskbar and Start Menu
Improved Performance
New App Store
Virtual Desktops
Snap Layouts and Snap Groups
Gaming Enhancements
DirectStorage and Auto HDR
Security Features
Required System Specifications
1. User Interface
One of the most noticeable differences between Windows 10 and Windows 11 is the visually revamped user interface. Windows 11 features a sleeker, more modern-looking UI with rounded corners, updated icons, and a clean design. While Windows 10 has a functional and highly customizable interface, the transition to Windows 11 will bring a refreshing visual update. Furthermore, the new "Mica" material and "Fluent" design system contribute to a more coherent and visually appealing aesthetic across the OS and its apps.
2. Taskbar and Start Menu
The taskbar and Start menu have received significant updates in Windows 11. Unlike Windows 10, which has taskbar icons placed on the left side, Windows 11 aligns them at the center, providing a Mac-like design. This fresh alignment can streamline navigation and make it more visually appealing to users. The Start menu also received an overhaul, with a new layout designed to make it more user-friendly and provide quicker access to frequently used apps and files. Moreover, Live Tiles, which were present in Windows 10, have been replaced by more simplified icons in Windows 11.
3. Improved Performance
Windows 11 promises better performance and efficiency compared to Windows 10. The new OS has been optimized to ensure rapid startup, offering faster wake-from-sleep and better responsiveness. Furthermore, Windows updates have been made more seamless, with more work done in the background and less impact on users. Additionally, the new operating system uses 40% less memory than Windows 10, which means that users will experience more available system resources for superior multitasking and smoother overall performance.
4. New App Store
The announcement of a new and improved Microsoft Store is one of the most exciting updates coming to Windows 11. The new store is expected to have a cleaner interface and offer a better app browsing experience. In contrast, the store on Windows 10 has been criticized for its cluttered appearance and inefficient search function. Furthermore, the revamped Microsoft Store will allow developers to offer their apps to users more efficiently, making it easier to find, download, and update software. The introduction of Android apps to Windows 11 will also significantly enrich the user experience, providing access to a more extensive range of applications.
5. Virtual Desktops
Virtual Desktops have been a part of Windows 10, enabling users to manage multiple desktops. These desktops can have different purposes (e.g., work, gaming, etc.) and can help users stay organized and multitask effectively. However, Windows 11 has improved upon this feature by adding more customizability and ease of management. Users can now set different wallpapers and layouts for each virtual desktop and easily switch between them using intuitive gestures. This improved functionality will undoubtedly make Virtual Desktops an even more useful feature for many users.
6. Snap Layouts and Snap Groups
Managing multiple open windows and multitasking effectively is essential in today's fast-paced work and entertainment environment. While Windows 10 introduced Snap Assist, allowing users to split their screen into two or four sections, Windows 11 has refined and expanded this functionality with the introduction of Snap Layouts and Snap Groups. Snap Layouts provide users with various pre-determined window arrangements that allow for more advanced multitasking, whereas Snap Groups retain those arrangements even after rebooting your computer or switching tasks. This improved functionality lets users maintain focus and productivity as they move through different tasks.
7. Gaming Enhancements
Windows 11 promises to enhance the gaming experience for users with features such as Auto HDR (High Dynamic Range) and DirectStorage. While Windows 10 introduced Game Mode, DirectX 12 support, and Xbox Game Bar, the new OS takes gaming to the next level with its numerous enhancements. Auto HDR improves overall visual quality in supported games by automatically adding a wider range of colors and brightness levels in real-time. On the other hand, DirectStorage is a technology that accelerates game loading times by streaming assets directly from storage to the GPU, bypassing the CPU. This results in a smoother and more immersive gaming experience for users.
8. DirectStorage and Auto HDR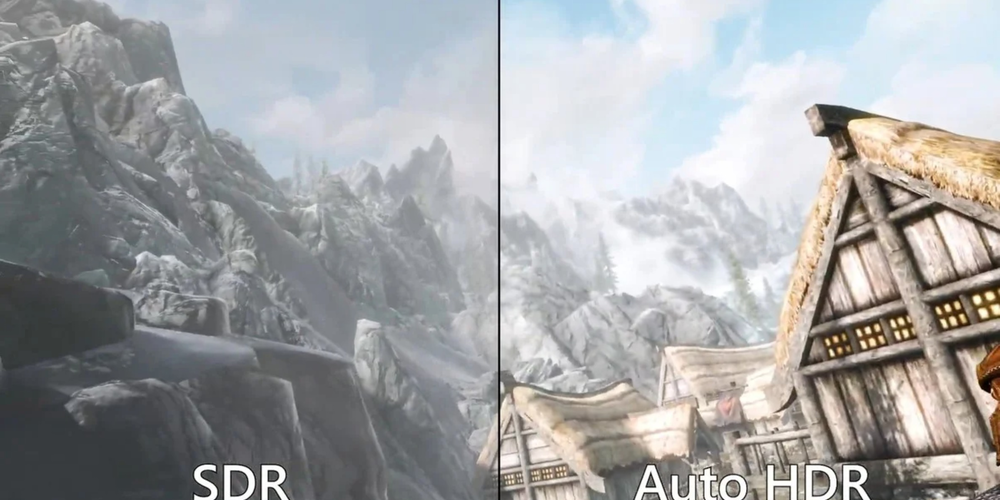 Windows 11 introduces DirectStorage, a new and innovative feature that optimizes how games access data by reducing latency and improving load times. In contrast, Windows 10 lacks this advanced technology. DirectStorage works alongside Auto HDR, a feature that provides an enhanced visual experience for games by automatically converting Standard Dynamic Range (SDR) content into High Dynamic Range (HDR). The combination of these two technologies helps Windows 11 deliver a superior gaming experience compared to Windows 10.
9. Security Features
Security is one of the most significant concerns for users today. Windows 11 addresses this issue by including improved security features compared to Windows 10. In particular, the new OS mandates support for TPM 2.0 (Trusted Platform Module) and Secure Boot, features that enhance overall system security by protecting against malicious software and unauthorized access to sensitive data. Additionally, Windows 11 offers increased protection against ransomware with its integration of the Microsoft Defender SmartScreen filter, which warns users about potentially unsafe files and websites.
10. Required System Specifications
Finally, one of the most significant differences between Windows 10 and Windows 11 is the minimum system requirements to run the new operating system. Windows 11 requires a 64-bit processor with a minimum clock speed of 1 GHz, 4 GB of RAM, 64 GB of storage, and support for TPM 2.0 and UEFI Secure Boot. In contrast, Windows 10 has more lenient requirements, with support for both 32-bit and 64-bit processors, a minimum of 1 GB of RAM (for 32-bit) or 2 GB of RAM (for 64-bit), and 16 GB of storage (for 32-bit) or 20 GB of storage (for 64-bit). These increased requirements for Windows 11 ensure that the new OS can deliver its enhanced features and performance on suitable hardware.
Conclusion
There's no denying that Windows 11 packs a punch when it comes to improved features, performance, and overall user experience. From the revamped user interface to the numerous upgrades in the realm of gaming, multitasking, and security, Windows 11 is shaping up to be a worthy successor to Windows 10. However, the increased system requirements may necessitate hardware upgrades for some users. Ultimately, the choice to shift from Windows 10 to Windows 11 will depend on individual preferences and hardware capabilities, but there's no denying that the new OS offers a range of exciting features to explore.