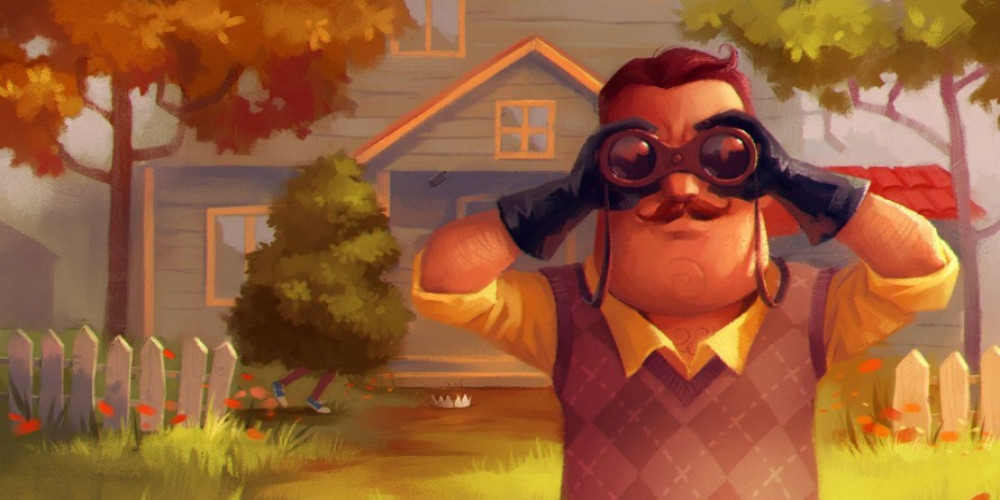 Hello Neighbor is a stealth horror game where you explore your neighbor's house. The main character notices that the neighbor hides something in his basement and feels the need to investigate.
Tricks/Tips
1) Neighbor can't see you if you are crouching.
When you crouch, the neighbor's house will turn black and white. This is important because your neighbors can't see you when you are crouching. A black and white screen is the indicator that the neighbor cannot see you.
2) You can use shadows to hide.
When you're in the shadow area, you become way harder to notice. After standing in the shadow for some time, your screen is going to turn black and white and this is how you know you are hiding well.
3) You can use a flashlight to help see in the dark.
You can use a flashlight to help yourself see in the dark. You can use the flashlight by toggling it on and off. The flashlight can help you see in tight spaces so you don't hit your head.
4) Get the neighbor outside to sneak around easier.
You can get the neighbor outside by throwing a plate (or another object) to make noise. The neighbor will come outside and see where the noise is coming from. When the neighbor is outside, you can freely sneak around the house and explore.
5) You can take your time and wait for the neighbor to go to sleep.
This is a trick to take your time and wait for the neighbor to go to sleep. You can wait until the neighbor goes to sleep and you can explore the house without them knowing.
Conclusion
I hope that these tricks and tips can help you with playing. Remember to use caution and be careful when sneaking around the house. And always keep in mind to change your routes, because the AI is smart and is definitely going to place some traps on your way.