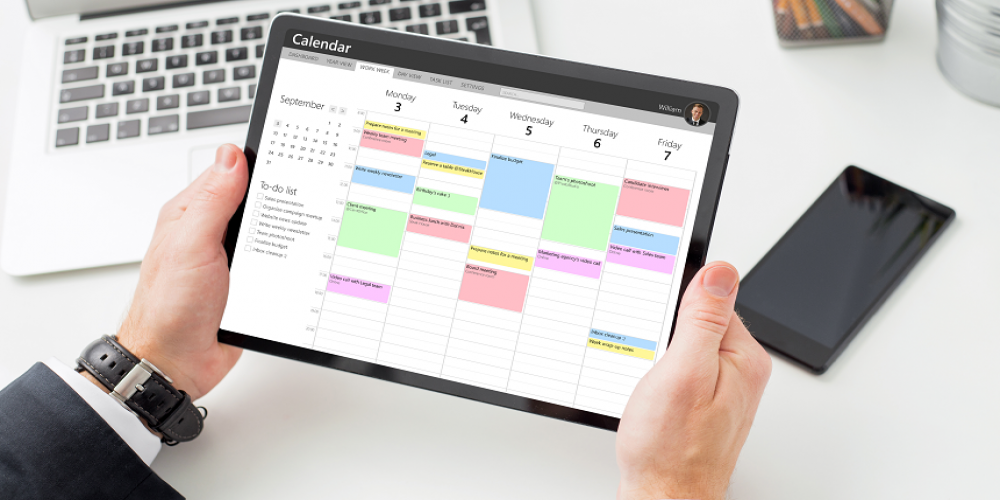 Task management is a hard thing to master if you are a creative freelancer or someone whose tasks have always been managed by someone else. If you are now managing your own time and efficiency, it's a hard job. Coordinating a team working on your project is even harder. But every journey starts with one step, and for you, this step may be to choose the app for task management, either for yourself or for an entire team.
These apps (or rather services) are mostly free, with premium paid plans that are required if you need specific functions or need to scale up your enterprise. All of them are available for most popular platforms, both desktop, and mobile, and support various ways of notifying.
Apps for Personal Task Management
Who are you? A freelancer? A person of arts? Or temporarily unemployed and eager to use this time efficiently for learning or self-improvement? So, you need to manage your personal tasks, from everyday life to your business, art, learning, or job. Here is a set of apps you may find helpful for making the best out of your days.
Google Tasks
Like most basic Google tools, this one is free. It looks quite basic, but being free and available on all platforms (including the web, of course) pays for it. In addition, Google Tasks integrates with Gmail and Google Calendar, so making tasks out of emails and events is easy. For most users, this is enough.
Remember the Milk
It's one of the most famous reminders and task managers for most users. It also combines well with many popular services that can generate tasks out of anything: notes, events, emails, etc. Alas, its free version doesn't have push notifications which are the privilege of premium users.
Microsoft ToDo
It's the simpler task management app by Microsoft, free, and easy to master. Some would even call it primitive. But it supports integration with OneDrive and Outlook, allows you to add notes and files, subtasks and stars for important tasks.
Evernote
Though it's mostly a cloud note-taking app, it also allows for creating task lists. Mark tasks as complete, create task lists and share them. We would recommend it, though, if you are good with the simplest task app but are interested in other Evernote features.
Habitica
This app is meant for self-improvement; with it you will be able to complete your tasks like it's a game. This gamification makes forming new habits (hence the name) more fun. As your habits establish, you grow yourself a character with quests, armor, pets, and other features.
Apps for Professional Task Management
If you rule a project that takes a team, this means you need to manage other people's time and productivity along with your own. You set tasks and deadlines, check how well your timelines are followed, and assign new jobs if necessary. Professional task management includes teamwork, and this implies a completely different way of doing things.
Todoist
One of the most famous pro TM apps combines simplicity and rich features. It is especially true for Todoist Business which remains just this simple while having lots of abilities, like assigning tasks, adjusting timelines, communicating in comments, and so on.
Timely
Not only can you plan your tasks with this app, but also keep track of what you are actually doing. This tracking reaches the state of art here, so you can use it in your team as a timesheet.
Microsoft Planner
And this is a more advanced task management app by Microsoft. It is meant for teamwork and well integrates with MS Office and Teams. Its full potential unfolds, though, if you use other commercial solutions by MS.
Trello
Trello's advantage is its ability to coordinate the work of both internal and external teams – that is, working in and outside of Trello. It has a great Kanban view and many addons from which you can select those you need. This customization is one of the things we love Trello about. What we don't love about it is its free mode which is only good as a demo of what Trello is capable of.
OmniFocus
It's a choice for power users, a service with a hard learning curve and an interface that looks like nothing else. Some tasks are complicated, but a number of them are overwhelming. You can automate everything, set up notifications and interactions between various tasks, subtasks, and plans. Last but not least: OmniFocus, along with the subscription, offers a one-time payment option.
Pro Time!
No matter if you're a solo professional or a team member or leader. There is always a good task management app that suits your needs. Does any of these qualify for you? Or can you offer something better for freelancers or companies? If so, welcome to the comments and share your ideas with us!