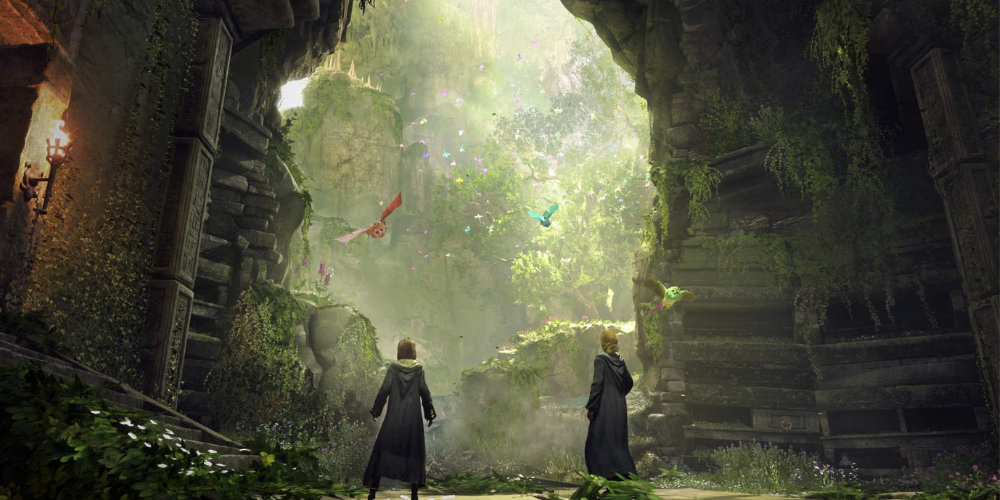 As Hogwarts Legacy continues to whet the appetites of millions of gamers around the world with its promise of a rich, immersive experience in the beloved Harry Potter universe, it's only natural that we seek similar adventures to lose ourselves in. Fortunately, there are some incredible games already available that offer the chance to explore magical schools, enchanted worlds, and mythical landscapes. In this guide, we will explore five Hogwarts Legacy alternative games, diving into their captivating storylines, thrilling gameplay, and mesmerizing settings. Prepare to embark on your most enchanted gaming journey yet.
1. The Witcher 3: Wild Hunt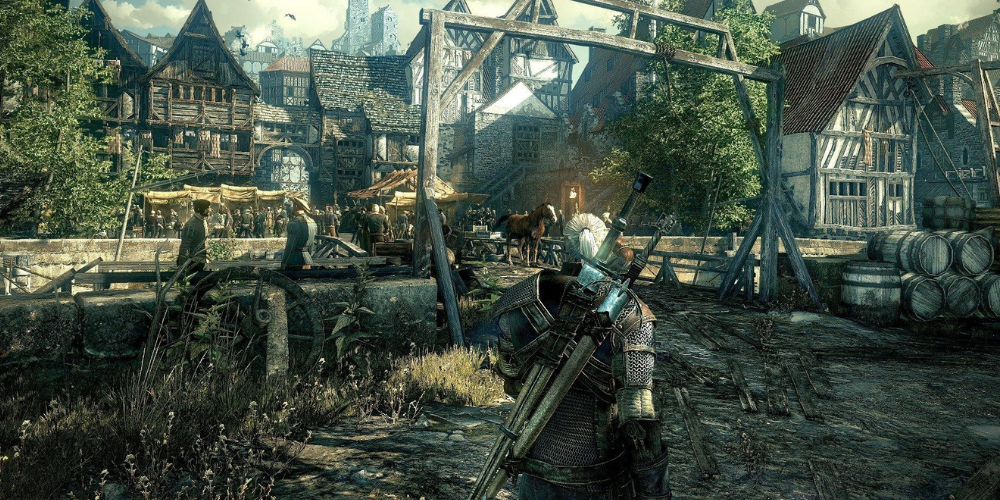 Known for its deeply immersive world and intricate storylines, The Witcher 3: Wild Hunt serves as an excellent alternative for those seeking magical experiences rivaling Hogwarts Legacy.
Gameplay, Story, and Setting
In this open-world action adventure, players assume the role of Geralt of Rivia, a monster hunter seeking his missing adopted daughter. The captivating journey takes you through an expansive map teeming with mythical beasts, witches, and other magical entities. The choices that players make have far-reaching implications on the storyline, offering varied and immersive gameplay. Coupled with its meticulously crafted characters and intriguing plot, The Witcher 3 offers a living, breathing world of magic that would enthrall any fan awaiting Hogwarts Legacy.
2. Final Fantasy XV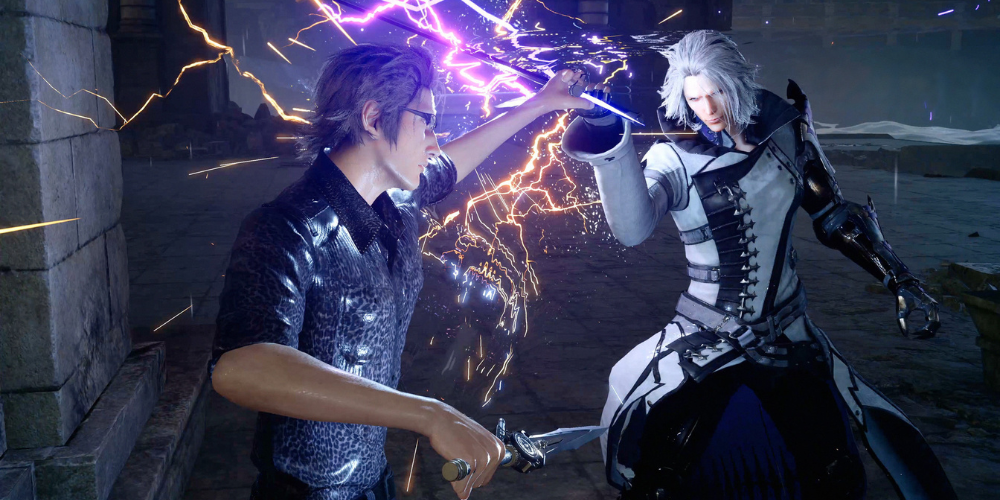 Final Fantasy XV takes the perennially popular franchise to new heights, delivering a fantastically involving alternative for those waiting for the wizarding world of Hogwarts Legacy.
Gameplay, Story, and Setting
In this action RPG, players navigate the shoes of Noctis, the crown prince of Lucis, who embarks on a journey with his three closest friends after an invasion. The game boasts an open world where side quests, monster hunts, and mini-games are as compelling as the main storyline. Its richly imagined world—where magic coexists with machinery, gods with men, and fantasy with reality—offers various landscapes and regions that are captivatingly enchanting. The game's gorgeous visuals and hauntingly beautiful soundtrack only add to the immersive magical experience.
3. Dragon Age: Inquisition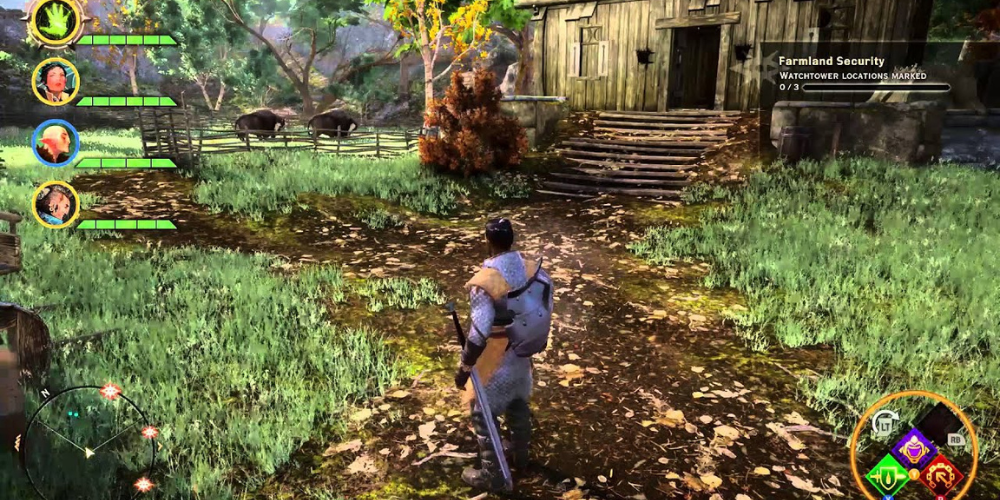 Dragon Age: Inquisition seamlessly blends high fantasy with complex, real-world issues, offering a magical yet grounded experience that can captivate Hogwarts Legacy enthusiasts.
Gameplay, Story, and Setting
In this action RPG, you play as the Inquisitor, tasked with closing a mysterious tear in the veil called the "Breach", which is causing chaos across the continent of Thedas. The game allows considerable character customization and large open-world exploration. Its brilliant blend of grand battles, political manoeuvrings, and personal narratives ensure players remain invested in the richly crafted world. The game's unique ability to balance epic questing with intimate storylines makes for an experience truly magical in scope and execution.
4. The Elder Scrolls V: Skyrim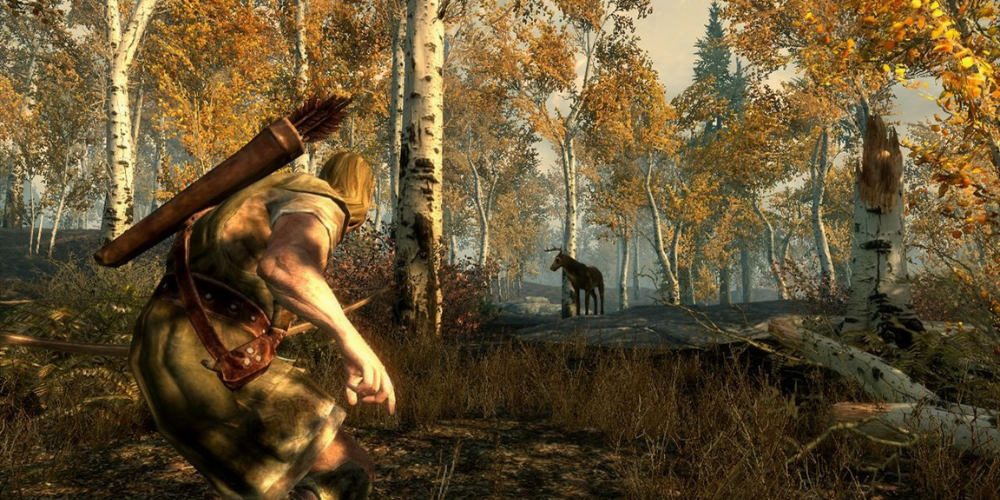 Skyrim is another exquisite creation in the domain of fantasy RPGs and serves as an exceptional Hogwarts Legacy alternative with its magical themes and sprawling open-world.
Gameplay, Story, and Setting
In Skyrim, you assume the role of the Dragonborn, a prophesied hero with the power to combat dragons. The game is known for its enormous, richly detailed open world, which is teeming with fantastic creatures, magical artefacts, and mystical powers at every turn. Players can pursue quests at their leisure, exploring everything from bustling cities to desolate wilderness, each with its distinct lore. Skyrim's robust magic system and in-depth mythos make it a fantastic choice for those seeking a supremely immersive magical experience.
5. Ni No Kuni II: Revenant Kingdom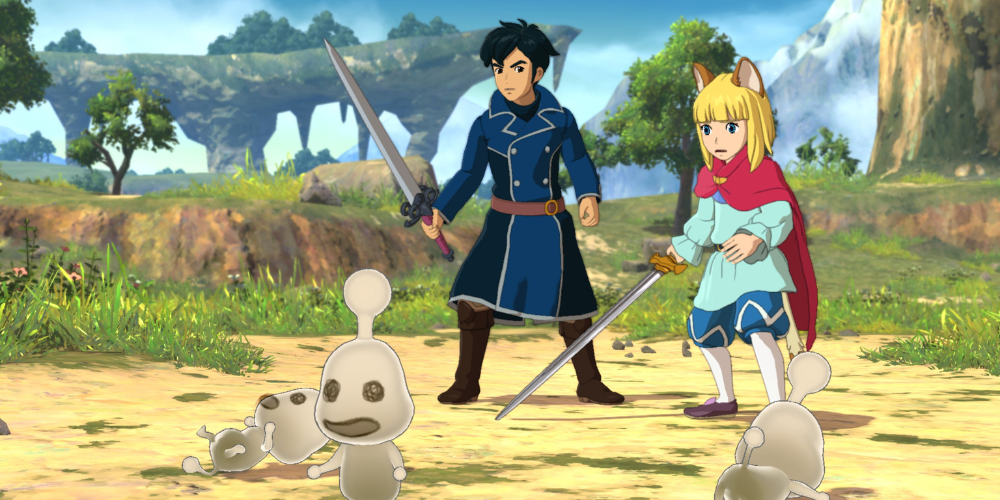 Ni No Kuni II: Revenant Kingdom combines the best elements of JRPGs with a vividly imaginative setting, offering a magical journey akin to the promise of Hogwarts Legacy.
Gameplay, Story, and Setting
In this game, you control Evan Pettiwhisker Tildrum, a young king usurped from his castle who sets out to reclaim his kingdom. The game presents a sprawling world filled with unique creatures, magical abilities, and compelling quests. The hand-drawn art style, reminiscent of Studio Ghibli's works, invites players into a world that feels truly enchanted. With its engaging kingdom-building mechanics, lovable characters, and touching story, Ni No Kuni II proves a noteworthy contender for fans of magic-infused RPGs.
These games, with their deeply immersive world-building, compelling narratives, and magical settings, are excellent alternatives for those awaiting Hogwarts Legacy. Each one provides a unique blend of magic-infused gameplay and remarkable storylines that can satiate any gamer hungry for spell-binding experiences and enthralling adventures.