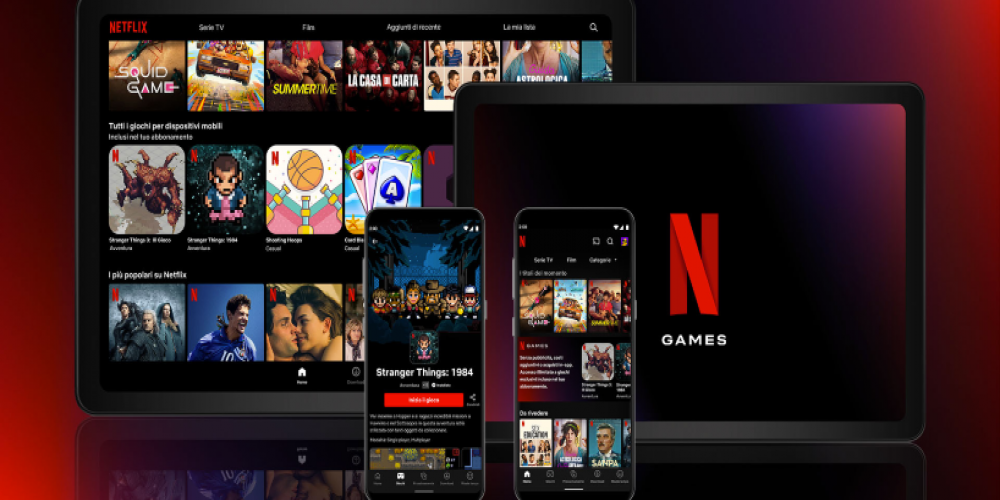 Netflix offers five games at the moment: Stranger Things: 1984, Stranger Things 3: The Game, Card Blast, Teeter (Up), and Shooting Hoops. They are available for free if you have a Netflix subscription. When the company released the games, only Android users could play them. Recently, they have opened access to iOS devices too. The way to start playing Netflix games on Android and iOS differs a little. In this article, you will find instructions for both operating systems.
Android
You need a Netflix app to play these games. When you launch it, you should click on Games on the bottom line. If you have an Android tablet, you can also find the Games button there or scroll down to see the selection of the games. A list of all Netflix games appears when you open this section. You can choose one and read more about it. The description contains screenshots, game details, a trailer, and related TV shows or series.
You should choose the "Get game" option if you want to play it. Install it from the Play Store and start playing right away. You can launch the game independently or from the Netflix app. Connect the game to your account to save your progress.
iOS
Netflix games for iOS can't be installed from the Netflix app. You should go to the App Store and download them separately. When you launch the game for the first time, you have to log in to your account. The games are still free if you have a subscription. You can also create an account directly from the game. Earlier, Netflix didn't provide in-app purchases. It seems that Netflix games were launched on iOS due to these changes. You can start playing Netflix games individually on iPhone, iPad, and the Netflix app.
You can play some of the games even when you're on the road since they don't require an Internet connection. Have you already tried Netflix games? Which one did you like the most? You can leave your comments and thoughts in the section below.