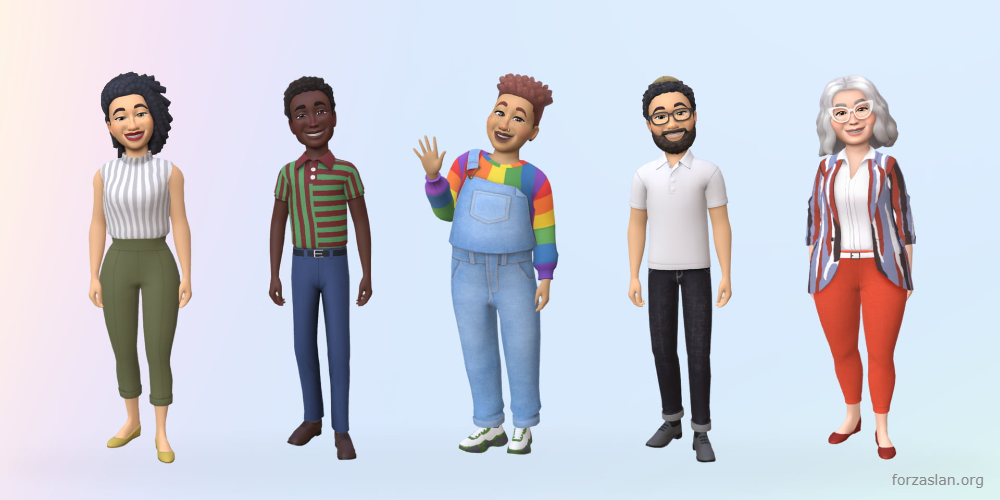 Meta has announced updates to its avatar customization options, providing users with an expanded range of body shapes and improved textures for hair, clothing, and eyes. With over a billion avatars created across Meta's platforms, these enhancements aim to provide users with more diverse and realistic options when personalizing their digital representations.
The main focus of these updates is the introduction of new body shapes. Users will now have access to two curvier body shapes while existing options will also receive updates to further differentiate them from one another. Previously, Meta's avatar body types were criticized for being too similar, limiting users' ability to create unique representations of themselves.
In addition to the expanded range of body shapes, Meta has also overhauled the appearance of avatars' hair, clothing, and eyes in various areas, such as stickers, profile pictures, and cover photos. These improvements aim to provide users with a higher level of detail and texture quality for a more immersive experience.
As part of these updates, Meta has partnered with popular sportswear brand PUMA to bring seven new outfits to the Meta Avatars Store. Launched last year, the store offers digital clothing options for users' avatars in exchange for virtual currency. The collaboration with PUMA demonstrates Meta's commitment to enhancing user customization options through partnerships with leading brands.
With these new updates in place, Meta aims to provide its users with a more diverse range of customization options that better reflect their personal identities within the platform's digital environment. By offering improved textures and new body shapes for key avatar features such as hair and clothing, users can create more unique and authentic representations that contribute toward a richer online experience.