Delve Into the Dark Fantasy World of FINAL FANTASY XVI with the Free Demo Now Available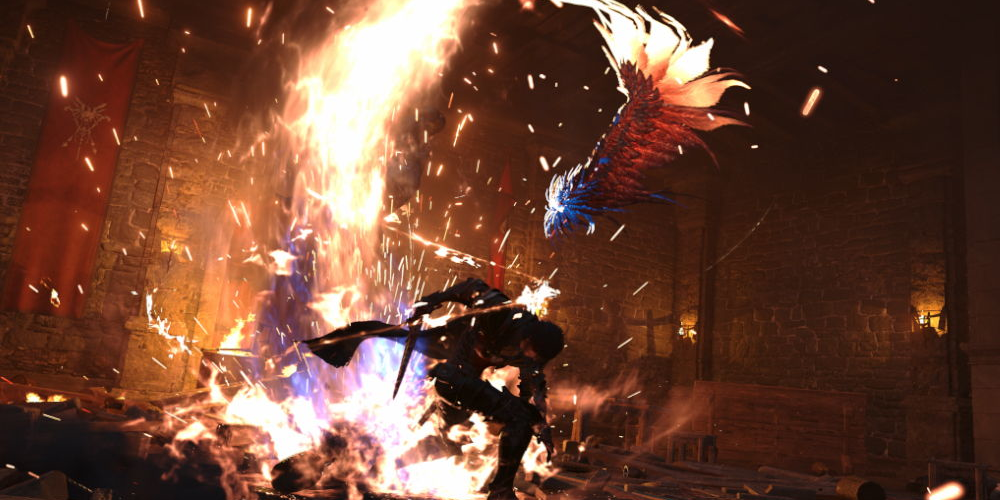 FINAL FANTASY fans, rejoice! The highly-anticipated sixteenth installment of the beloved series is giving players a sneak peek into its enchanting world through a free demo now available for download. Gamers can immerse themselves in the opening section of the main story and test out the action gameplay in the specially crafted "Eikonic Challenge" mode. The demo offers an exciting glimpse into the epic, dark fantasy realm of FINAL FANTASY XVI, setting the stage for what promises to be another unforgettable adventure.
The world of FINAL FANTASY XVI is unlike any seen before in the franchise, defined by its dark and mysterious atmosphere. The story unfolds amidst a time of great conflict, where powerful beings known as Dominants and their formidable Eikons plunge the realm into an era of warfare. Players will follow the journey of Clive Rosfield, a character tormented by his cruel fate and driven to uncover the shocking truths that lie beneath the surface of this chaotic world. As the narrative progresses, players will witness Clive's personal struggles and the deeper motivations that fuel his quest.
In this free demo, players will have the opportunity to explore the opening section of the game, which serves as an introduction to the richly detailed and immersive world of FINAL FANTASY XVI. The demo also features the "Eikonic Challenge" mode, a unique gameplay experience designed specifically for this early look at the game. In this mode, players can test their skills in action-packed combat sequences, showcasing the game's stunning visuals and engaging mechanics.
For those who want to carry their progress over from the demo to the full version, players are allowed to transfer their saved data when the game officially releases. However, it is important to note that some elements within the demo may differ from the final game. Additionally, the demo's "Eikonic Challenge" mode does not support saving or loading game data, and any data obtained in this mode will not transfer to the full-release version of the game.
The free demo for FINAL FANTASY XVI provides fans with an enticing taste of the dark and captivating world that awaits them in the full game. With its engaging narrative, stunning visuals, and thrilling gameplay, the demo is sure to whet the appetites of both longtime franchise devotees and newcomers alike. As players eagerly await the release of FINAL FANTASY XVI, this demo serves as a perfect introduction to the enchanting realm that Square Enix has crafted for its latest epic adventure. Don't miss out on the chance to experience a first look at one of the most highly anticipated games of the year – download the free demo now and prepare to embark on an unforgettable journey into the world of FINAL FANTASY XVI.